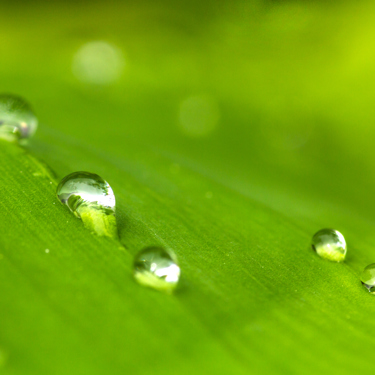 The context in which businesses operate has been transformed by a variety of environmental, social and governance (ESG) aspects such as climate change, human rights and business ethics as well as concurrently unfolding trends such as biodiversity loss, unsustainable use of natural resources, human demographic shifts, social and economic inequalities and a pandemic.
Driven by our core values (Dynamism, Diversity and Expertise) and base values (Customer Focus, Professionalism, Integrity and Transparency) our vision is to maintain our position as an efficient and adaptive bank. In order to live by this vision, it is crucial to have an in-depth understanding of ESG issues and effectively monitoring of related outcomes.
Main drivers of our sustainability agenda are:
Adopting an overarching and inclusive sustainability framework to meet stakeholder needs and expectations with an ambition to contribute to sustainable development and stimulate the necessary internal and external transition. We believe this is crucial to maintain long-term value creation approach for our key stakeholders and serve future prosperity.
Complying with all related regulatory requirements and supervisory expectations as set by competent authorities in the area of sustainability/ESG.
Pursuing our operations in line with the long-term sustainability objective of 'future proofing' our business model. 
Being guided by the national/international leading sustainability/ESG standards, frameworks, and initiatives to ensure we are able to capitalize on opportunities to increase positive ESG impact and effectively manage risks and reduce negative impacts via our sustainability efforts.
Our Sustainability Committee, chaired by the our group CEO, has been restructured to holistically address sustainability and ESG issues with representatives from key functions. Sustainability Committee acts as an advisory body to our Group's Managing Board on all matters related to sustainability.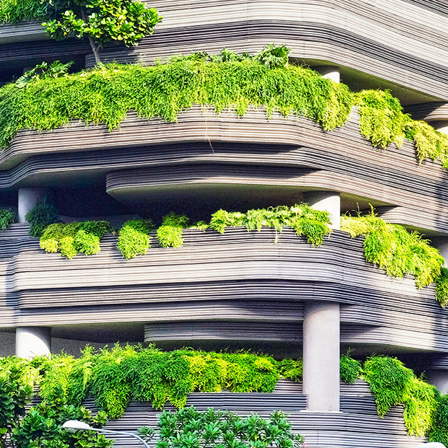 Climate action failure is identified as the most severe risk, followed by extreme weather and biodiversity loss. That is why our number one priority lies in collaboration and transparent dialogue with our clients regarding the societal and environmental impacts of their business.
Environmental Objectives
The environment pillar of ESG takes into consideration an organization's utilization of natural resources and the effect of its operations on the environment, both in its direct operations and across its value chain through indirect impact. The environmental issues have proven to threaten the sustainable economic growth. Therefore, effective identification and management of these issues has a paramount role in achieving our business plan. Leading environmental issues such as climate change, air pollution, biodiversity loss and water scarcity already threaten business continuity across multiple sectors and geographies at a global level.
In 2022, CEB took a decisive step and became a Member of the Partnership for Carbon Accounting Financials (PCAF) and committed to monitoring and disclosing its financed emissions, along with its operational carbon footprint, in the upcoming period. The Bank has initiated a project to calculate its Scope 1 and 2 (own operations) emissions, the first part of which was completed for the Bank's headquarters. In 2023, the scope will be extended to cover the Bank's branches and subsidiaries, including CEB Geneva.
Social and Governance Objectives
Along with mainstream social topics considered as part of ESG such as human rights, labor relations and working conditions including workplace health & safety; and product/service safety and quality, social factors now also incorporate the impact of modern supply chain systems and the adoption of technology and digitalization across all business sectors. By embodying the necessary moral codes and business ethic, we conduct our day-to-day business with utmost respect and effort for the following main social and governance objectives:
Ensuring Human Rights are well-respected across the value chain,
Maintaining labor rights, including providing social protection, non-discriminative and inclusive working environment for its employees,
Paying utmost importance to customer protection,
Contributing to peaceful and inclusive societies,
Maintaining effective governance structure,
Contributing to the global fight against corruption, bribery and tax evasion.
Sectoral Business Plans and Commitments
Our Business Model and Strategy incorporates long-term credit-worthiness of certain sectors when considering the associated ESG impacts. We prioritize the sectors to develop specific ESG-oriented policies based on the ESG risks associated with the nature of the activities conducted within a particular sector or the sector's high contribution to CEB's overall portfolio carbon emissions at a consolidated level.
Initially discussed as Coal Policy, the Policy was soon updated to include the Oil & Gas sector and renamed the Fossil Fuel Policy. Together with a phase-out timeline targeted to the end of 2024 for thermal coal direct financing, this Policy also includes certain risk appetite limits and prohibited activities with regards to the fossil fuel industry for which CEB will no longer provide direct financing. Additionally, regarding trade financing activities for metallurgical coal, CEB will follow the technological advances in low carbon alternatives (e.g., electrification of steel production) and revisit the timing of a total exit from coal.
Marine Finance Business Plan
The Bank updated its Marine Finance business plan, inter alia, an ESG-risk acceptance criteria with regard to the financed vessels' energy efficiency and carbon emissions intensity parameters. These acceptance criteria were set in line with the International Maritime Organization's (IMO) upcoming regulations containing the Energy Efficiency Existing Ship Index (EEXI) and the Carbon Intensity Indicator (CII). CEB has proactively adopted the thresholds set by the upcoming regulation as of July 2022 and is committed to no longer financing new vessels that have low carbon emissions performance.
Commercial Real Estate (CRE)
Similar to the Marine Finance Business Plan, CEB also updated its CRE Business plan, inter alia, to include ESG-risk acceptance criteria. Since buildings are currently responsible for around 39% of global energy-related carbon emissions, 28% of which arise from operational emissions (energy consumption), the Bank determined an energy performance threshold, as per the Energy Performance Certificate (EPC) of the building, and will no longer provide financing to new CRE clients who are unable to meet the established thresholds.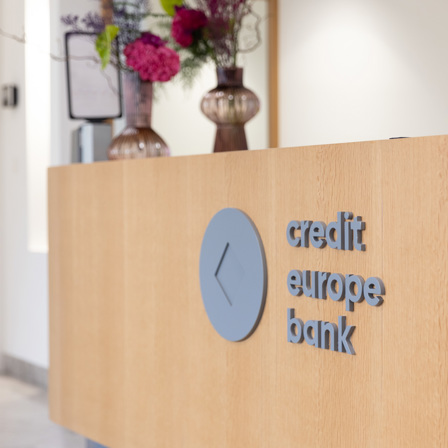 Contact us
Credit Europe Bank (Suisse) SA
Ad­dress
Rue du Rhône 80
1204 Genève
CH - Switzerland
Tel.: +41 (0)22 839 19 19
Fax: +41 (0)22 839 19 00